Buying Used, Vintage, Antique House Clearance Items in Shropshire
Here at E-Reuse we buy quality second hand furniture and other unusual and interesting reusable items in Shropshire and surrounding areas ONLY.
HOUSE CLEARANCE WANTED
Good Quality Used Furniture
Antique Furniture
Vintage Furniture
Precious Metals, Gold, Silver, Platinum and Jewellery
Architectural Salvage
Motoring Memorabilia
Unusual / Interesting Items
Bankrupt / Surplus Stock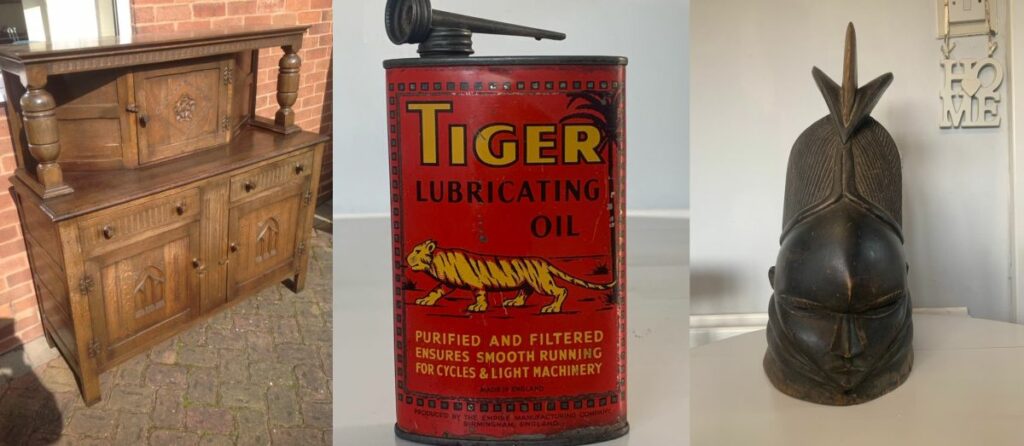 Surplus Stock Clearance
Are you trying to get rid of a surplus stock which is cluttering or taking valuable space in your factory or warehouse? Would you like the opportunity of making some extra cash?  Regardless of your situation, if you have surplus stock to sell, we provide a clearance service. Nothing goes to landfill, all items will be recycled.

For more information head over to our Buying Surplus/Liquidation Stock Clearance page here.

FOR INSTANT ON THE SPOT CASH OFFER!
Collection will be arranged
TEL/TXT 07931 223 733
Here are some other options for YOU…
You can try the FREE ONLINE OPTIONS such as Gumtree, Preloved, Friday ads or even the Facebook sales site, but then there is waiting around and do you really need a herd of random strangers trampling through your home, kicking the items huffing and puffing..?
Next option is PAID ONLINE SERVICES such as Ebay, Amazon where you pay commissions and have the strong possibility of time wasters and none payers as they bought the item after a couple of wines/beers one evening, also a lot of stress, packaging and waiting around.
Then there's AUCTIONS With their 20% COMMISSIONS plus a INSERTION FEE, COLLECTION FEE'S also fee's for delivering items back if not sold, the good chance that there could be no one in the room actually interested in your item hence your item selling for a song. Also, a lot of waiting and stressing involved
AT E-REUSE WE ARRANGE AN APPOINTMENT CALL ROUND AND GIVE YOU A INSTANT CASH OFFER
AND TAKE THE ITEM AWAY THERE AND THEN
For a FREE VALUATION OR ANY OTHER INFO
TEXT/CALL: 07931 223 733
Or
Simply fill in form below with images and we will get back to you either way
Thanks the E-Reuse team..