Let's Shrink The Load Of Mother Nature By Exchanging Secondhand Furniture!
Furniture is the life of your house, whether you are living in a mansion or a studio; every house has items like tables, chairs, sofas, and desks like furnishings. Furniture makes your home relaxed where you like to come back every day. Furniture makes your family come together, whether it's the dining table where you enjoy meals together, living room where you all watch movies, or study where you sit entirely and travel places while reading. Every piece you select for your dwelling is significant, and when you pick secondhand furniture Shropshire it already has a story, and now it can be yours.
When we get bored with our old pieces or plan to transform our house, we can look for secondhand furniture for many other good reasons. You are undeniably going out of the box because not everyone will agree on it, but few who love nature or want to get affordable as well as best pieces of furniture will like to go for this idea. Secondhand is not bad, and providentially, there is a whole diversity of it from which you can get to pick your taste. Then comes the price, and I tell you don't have to worry about it because secondhand is always reasonable and it's a fact. You can check into secondhand furniture Telford online and look at the inventory of discounted furniture and grab furniture that interests you. you can buy everything still money left in your pocket. Secondhand is easy on your pocket.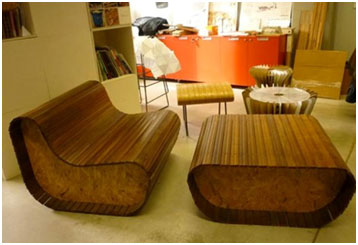 Secondhand Is Positively A Great Bargain!
When it comes to furniture, new or old, there is an unlocked potential of encountering great bargains and get furniture at the right price from the comfort of your home. Just think of the thousands of dollars you will save. Brand new furniture comes from companies. Some have great designs; others have an affordable price tag; getting both with the same brand can be daunting. On the other side, secondhand furniture comes from different sources from anyone's home, shops, old mansions/buildings, and churches anywhere. This fact opens the door of immense affordability as well as interest choices. You get what you love at E-Reuse. The best part here is not only getting items to purchase but also selling your furniture with ease.
Secondhand Helps Nature
If we talk about environmental issues, there are many, but solutions are just a handful, and environmentally friendly shopping is one of them. E-Reuse idea helps you do that by providing you with the prospects of buying and selling secondhand furniture/items online. When you buy or sell items here, you are making good use of it and not throwing it in the environment where it can be dangerous. When you shop for secondhand items, you are reducing overproduction and waste, both helping the planet. You also save money as well as lending hand in preventing more damage to the planet.
Benefits Of Secondhand Furniture
You may or may not like the idea about secondhand furniture, but for knowledge, you might want to get an initiative about the advantages of secondhand furniture. You will be shocked to know that there are many, and each of them is pretty satisfying and enough to change your mind if you haven't met your decision.
It's Unique!
Everywhere you will look, you will see designer items, and today's market is very less with uniqueness. Many people like the idea of uniqueness, a trend that is lost, and utterly original piece, or a piece that is wholly forgotten but can be a focus if displayed. It's hard to find something like that in today's retail world but uncomplicated in the secondhand market.
It's Affordable!
Another thing that excites people with the idea of secondhand items is affordability, which lets you save a considerable amount of money which can be spent on anything more important or home improvement. You can get the best items at E-Reuse with little or no wear, tear, and a difference that can go unnoticed.
Help to Recycle!
When you are buying secondhand items, you are going for recycling that will help Mother Nature. It's not an option, but your duty towards earth, so instead of going for expensive, choose natural or sell at E-Reuse and reduce landfill. You can repurpose your furniture, donate it, buy it and fulfill your duty towards your planet.
You get Craftsmanship!
When it comes to furniture, especially old, you get pieces made of natural materials like stones, different types of wood, hand-carved pieces, antique items, features that you might have never seen before. The old furniture has craftsmanship, and today's market can never achieve that. You can buy affordable secondhand furniture that is well crafted or might be ages old.
If you are having this thought that secondhand furniture will lack quality, then you're mistaken because you might get lucky and get high-quality stuff at e-reuse. The furniture you find here has already passed the test of time, and with a tiny restoration to make that piece alive again.
Tips To Buy Secondhand Furniture and Get The Best
You must try the furniture you are interested in buying, secondhand pieces might be damaged, and its wear and tear can go out of vision. Open the drawers, check the cabinets, sit on chairs and authenticate everything is fine.

Old pieces of furniture like couches or sofas and chairs with cushions must be clean and bug-free.

When you need to choose secondhand its better that you leave the job to your senses

Check the support system of the piece of furniture because it needs to be persuasive or need restoration.

When picking up a veneer Telford secondhand furniture, you must look for the adhering wear and tear.

Some solid woods like oak, redwood, maple are reliable and durable, and on the other hand side, some woods like pine also have drawbacks like they cannot withstand pressure and weight for long.

Metal furniture can add a more rustic look outdoors, but it definitely will need a paint job like coating, which will be a fraction of the price you will pay to get new items.

Ensure that you are giving refinishing to every piece you buy because it will not just enhance its beauty but also add to its life.
These are the few tips which you can keep in mind while shopping at E-Reuse and make an informed decision.
Pick Stories or Make A New One At E-Reuse
While shopping at E-Reuse, you will be able to choose one of kind pieces because many sell and buy online. Every home needs furniture that has a character of its own, which suits your lifestyle and helps you save a considerable amount of cash, an ideal furniture shopping demands, not the designs from magazines that can lighten up your room, but lower down your budget for long. At E-Reuse you Buy and sell secondhand furniture/items with ease. Your unwanted items can be someone else's treasure.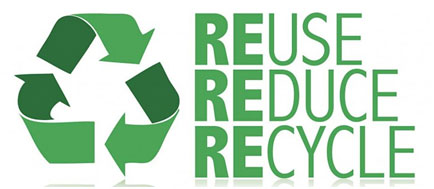 Here unwanted items are also donated to local and needy peoples. People who are willing to help mother nature, wants to donate their unwanted items, needs recycling services, needs secondhand furniture must go through the E-Reuse website to get a better idea of how you can help recycle. Let's shrink the burden of Mother Nature!