Telford Recycle
Rubbish Removal & Unwanted Items Collection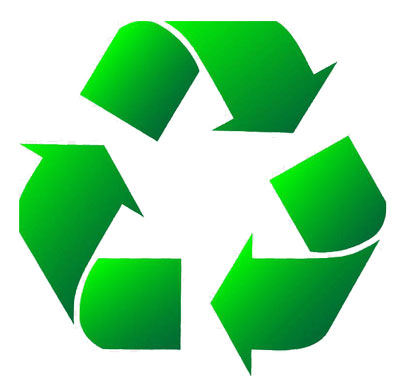 Providing a fast competitive ethical 5* rubbish removal / collection service in Telford, same day / next day service. We operate in full compliance with Environmental Agency Regulations, our insurance covers you and your property up the value of £5M for your complete peace of mind. If you need a house, garage, shed, office or warehouse cleared, then we are certainly one of your 1st to call companies for a quote.
Rubbish Removal
Man with a van rubbish removal, Rather than taking your waste to the local rubbish tip, why not let us clear your unwanted waste and let us recyle it. Taking rubbish to the tip in a van requires permits, but with our domestic waste collection service, we take away that hastle. Space restrictions and councils skip permits are no problem for our experienced 2-man rubbish removal service, making us a ideal solution for your rubbish clearance needs. We deal with junk removal Telford and offer the service of a tip run Telford.
Everything taken is recycled, reused or re-purposed locally, keeping our carbon footprint down to a minimum. We regularly separate / sort on site so waste can be directed to where it needs to go first time around without double handling. This helps to bring down transport costs, reducing our carbon footprint even further while passing on savings to our customers.
Any 'dirty' waste, i.e. end of life sofas, beds, carpets and general household waste is sent off to create EfW (Energy from waste). We hand pick and separate all the recyclables from it first including wood, cardboard, paper, scrap metals, reusables, hardcore, glass and green/garden waste.
FREE Collections
Do you have items you wish to get rid of but are far to good to throw away? (This is a FREE collection service!) Items must of a sound state, clean and reusable. Do you have general rubbish to be removed? (This is a chargeable service starting from just £20.00!) Whilst we do offer this service we are unable to collect.
Toxic substances

Biological or medical waste

Solvents or controlled chemicals

Raw meat or fish Propane/butane bottles

Large quantities of soil, plasterboard, rubble, slabs.

Garden Waste Collection
If you are looking for garden waste clearance in Telford or Shropshire, we can help. If you have any old garden furniture, tables or chairs, rusty barbeques, sheds, storage boxs we can take it. Large quantities of soil, plasterboard, rubble, slabs we can take off your hands. Garden items must of a sound state, clean and reusable.
Waste Recycling Telford
Waste recycling is what we are about. With our waste recycling service you can be confident that any waste we collect from you will be properly recycled.
Contact Us
If you think we could be of service please call/text us on
07931 223733
or just fill out the form below and we will be happy to arrange a collection or quote you. We then come, load it, and take it away to be recycled.
Please upload images below to receive a quick quote.
Thank you.