No matter how modern this world gets, vintage can never lose its grace; in fact, it is conceited to have something beautiful and unique. Vintage furniture is exceptionally beautiful and getting fashionable day by day. Vintage furniture and items trend can never fade away because it's both graceful and attractive. There are several places from where you can effortlessly buy vintage items and furniture like E-Reuse. Here you will positively find a diamond from the rough easily via online shopping, and the best part price tags here are pretty low. If you are obsessed with vintage things and hunting items to decorate your house with it, internet shopping is a grand idea, shop right from your home.
Why Vintage?
Apart from a choice to invest in vintage, there are many reasons if you are planning to do so. Here are some reasons why vintage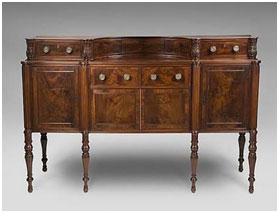 We all know how much humans have already hurt the planet. It's craving for life, and global warming is becoming threatening every day. It's our responsibility to reduce pollution and consumption wherever possible and help the planet. One brilliant way is to buy vintage, and you will be glad to know that there is a massive collection of fantastic items at E-Reuse Shropshire vintage items. It's the best way to help Mother Nature.
Vintage furniture is most probably made from solid wood if compared with the modern furniture items you will see around you. Until 1950's particleboard did not exist, so solid wood was used. The substantial wood aging is graceful, unlike damage that occurs to other materials used today. So the vintage bed, sofa, drawers will age with charm and character. So make sure that you know about the material used, and you are mindful of it.
Individuality Is Not Missing
The best thing about adding any vintage item at home/office or any other space is that it will add a sense of individuality. Adding such type of furniture will let you future proof the beauty and décor of your dwelling. You are investing in history, and you will add the character you are looking for because this is what vintage is for. Many love to blend Vintage furniture Telford with modern, and it is a good idea if you are planning to buy a few vintage items like just a sofa or a cabinet.
E-Reuse is a place where you can sell and buy both, which means this place offers budget-friendly items for all. Vintage is indeed budget-friendly, and this is why their vast fans of such items are. If you have a tight budget, there is nothing to worry you have an abundance of beautiful options readily available to add to your house.
No one likes to get involved in the hassle of furniture assembly, so we love vintage stuff—no need to go through confusing assembly instructions. You have to order your furniture from E-Reuse and display it the moment it reaches your doorstep. There is no stress in it.
In the vintage category, you will get full-size beds, sofas, or any other item you are looking for. If you prefer big, then size is not a problem. Along with the desired size, you are also going to get texture, color patterns as well. You will not get all these features when it comes to modern furniture. Overall you will get unique and affordable vintage furniture.
Buying vintage items for your house means you will get your dream space for less, and the chances are even better then you have planned. Vintage things never lose their value as well as beauty if taken care of properly. So, now that you are clear about buying vintage furniture for raising your home's grace comes the question of how to shop for it?
Shopping for vintage
When it comes to decorating our house, it's exhilarating because you will dig in history or something old. The good news is that no matter what you are looking out for a classic sofa or chairs, you will get every item at E-Reuse. So, before you start shopping, you must have the list of the items you need to buy, quality, and other checklist features. Old furniture and items are amazingly one-of-a-kinds, and it will also facilitate the planet. Shopping for furniture is like a hunt for a treasure, and when you finally find it, you will feel yourself on the top of the world. Here are a few tips that will help you shop conveniently when it comes to buying extraordinary things.
Details must not be neglected.
Vintage is all about the material and detailing it holds for so long. Depending upon the item, you have interest pay attention to the details. Case goods like sideboards, dressers, and tables are pretty investments and sounder in construction compared to modern items. You will have to refinish it. Older pieces have exciting details and this is why many people invest in older items. You will also get handcrafted items that can add beauty to any dull area.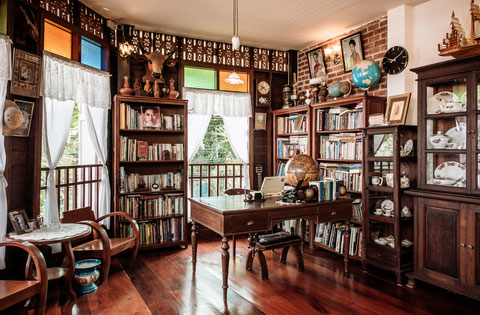 Complete your homework
When you dig into the vintage item market, you will get a wide variety, so you must complete your homework because it will help you get a perfect piece. You can start by studying the period you are interested in to understand the character tics. This will help you in decorating your house with a theme.
Function & form of furniture
You don't just need aesthetics because furniture means functionality, so if it serves a function and has style, you can consider it an investment. But the best thing about classic furniture pieces is that if it fits in your budget, you can buy it because aesthetics and style are already there.
Today buying vintage pieces is no big deal because you might have pretty comprehensive options near you. Today you can also shop for them online.
From where can I buy vintage furniture?
Quality vintage pieces never get old, and this is why it is passed from one to another and becomes alive when restored well. E-Reuse is one place from where you can not only buy but even sell your vintage items. It is an online store where you will find every piece that belongs to some history. If you have decided to upgrade your old items, you are welcome here. Here you can start your elusive treasure without any risk. With the massive collection of vintage items, E-Reuse offers everything that will fit beautifully with your décor. Classic furniture Telford exquisite store makes your shopping experience unforgettable and provides items that you can pass from one generation to another.
Buying and selling vintage items will help Mother Nature, which is extremely important. Check out the offerings of E-Reuse, and you will not get disappointed. Many have decorated their dream house shopping at the online store at affordable prices. You will also get discounts and many other money-saving deals with guaranteed quality vintage items. Shop online and get long-lasting treasures into your home and stand out of your neighborhood.
Help mother planet by investing in vintage furniture at E-Reuse.